Xenia Tchoumi women and digital talk at the UN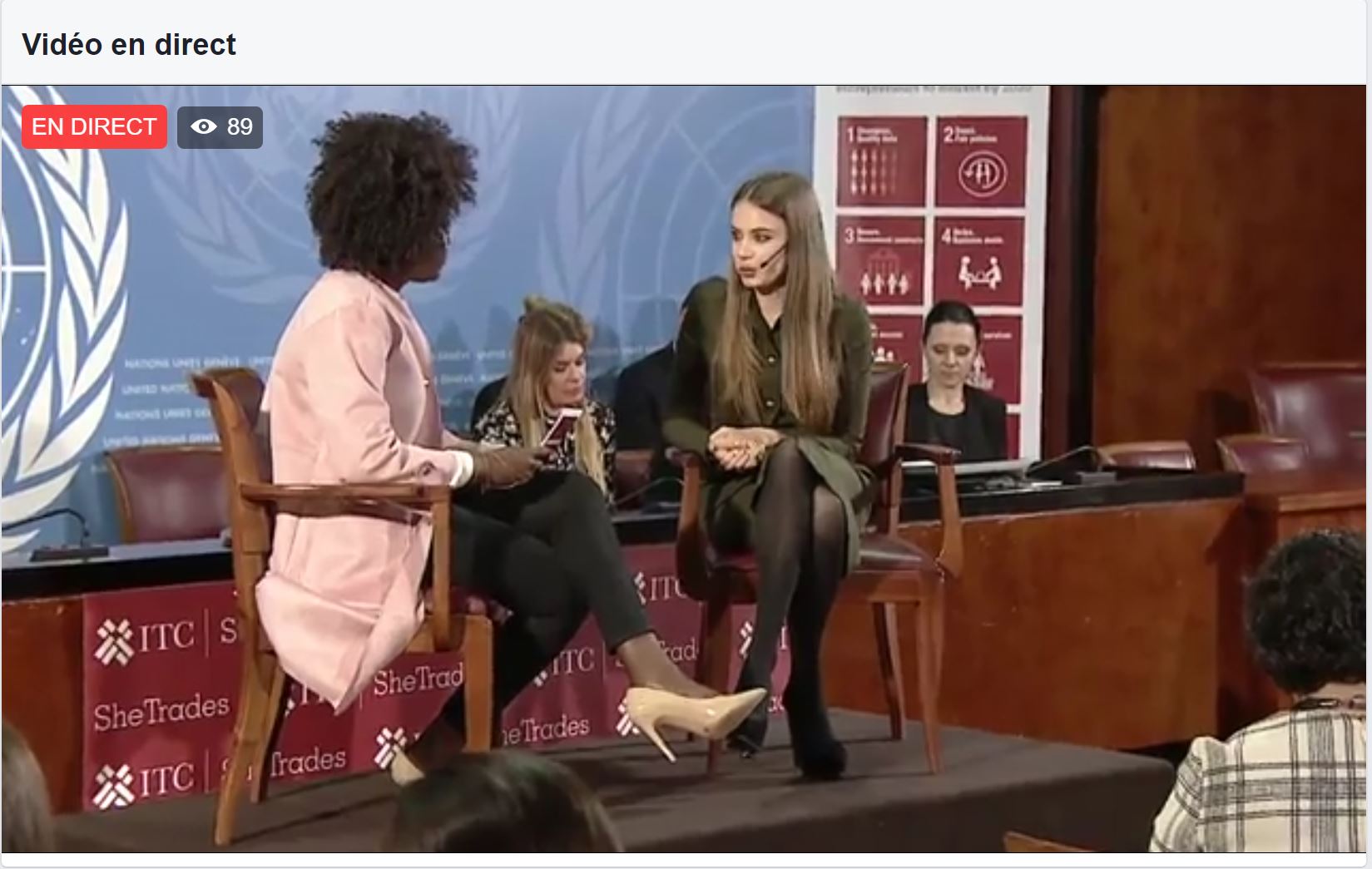 Famous fashion influencer and social media personality, Xenia Tchoumi gave an inspirational speech today at the United Nations in Geneva. A few hours before the International Women's Day, the well-known blogger made light on how social media and technology can empower women and businesses accross the world. She gave a few tips about social media content publishing, and answered questions received live on the International Trade Center Facebook page, where the event was broadcasted live.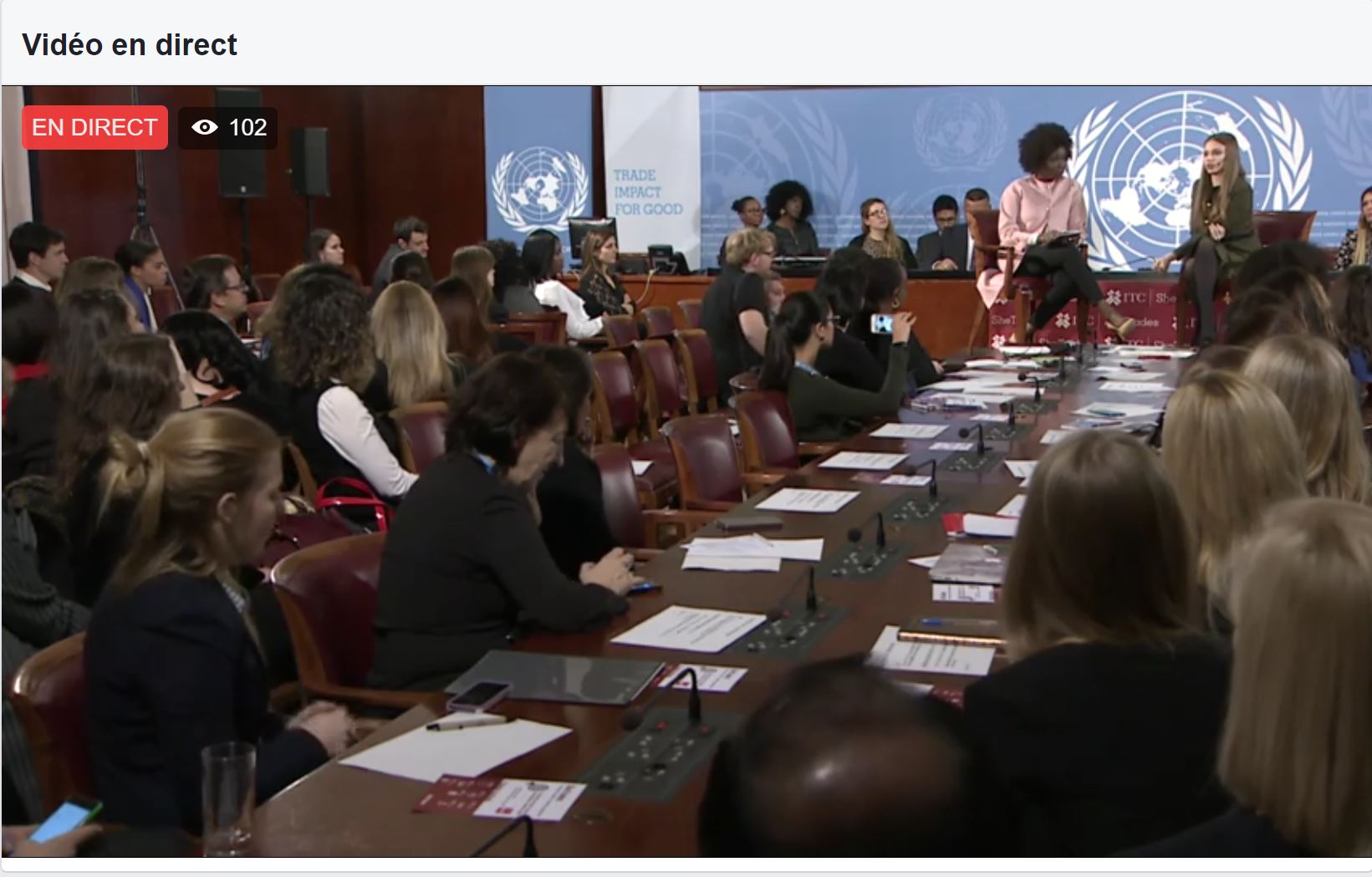 You may not know her (I didn't), but Xenia Tchoumitcheva is one of the most famous fashion influencer on social media. She is an ambassador for various brands around the world, and has 7 milion followers, on top of a degree in economics and being able to speak 6 languages. The 29 years old Russian-Swiss model commented on her job and what actually means being successful on social media.
Make it more fun!
To the "I'm not sure the UN does fun!" comment from International Trade Center, Head of Women and Trade program Vanessa Erogbogbo, Xenia Tchoumi answered that today there is a lot of competition between apps, and in order to get more visibility, they should be more appealing, and highlighted the importance of design (thanks Xenia!) Even if you app or website is not funny, putting effort into design will help make it more visible and encourage people to use it, sometimes for the greater good!
It's important to propose high-quality content
For Xenia, in order to succeed on social media, one needs to stay true to his/herself. The first step is to find what they love: it will be much easier and spontaneous to create content about subjects you really care about, and your audience is more likely to follow your ideas.
"Social media is all about consistency."
You need a lot of imagery.
Content isn't only text: today we have to keep up as new technologies come up every day. Today the live videos, tomorrow the virtual reality? Images, whether videos or pictures, are of great importance, and they need to be very high-quality.
Easy, fast and light content
People today ask for easy, fast and lighter content on social media. Though, influencers have to define their own boundaries: between what's published and private, for example.

There is no substitute for hard work
Even if the life of a social influencer can look like holidays, social media never stops. "It's a full-time job. The most successful are the ones who work hard." It takes a lot of effort to create content and publish it on a regular basis. "You need to find a rythm. Once you start publishing, it creates an expectation. Building on it will lead to higher engagement."
And about women and tech
Did you know 80% adult users of social media are women? Even if 11% less women have access to Internet compared to men! Technology is an "equalizer", as it gives an audience to even the smallest voice; it opens a door to a community to even the most isolated mind, in order to help them feel stronger and empowered. For a business as well, "selling on the Internet is the main thing", according to Xenia.
If there is one message I'd like to remember from this speech, it is that no matter where you start from, Internet offers an infinite range of possibilities (to make yourself heard, to develop business or to find your community) for anyone ready to put a lot of work into quality initiatives.